Welcome to Boys & Tyler Financial Group, Inc.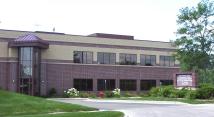 We hope you find the site valuable enough to bookmark it as one of your favorites. We advise that you take advantage of the many features that we provide such as the "Request a Quote" or "Tell a Friend" option. We have made it available for you to send questions you might have directly through our Web Site or to apply for your individual health care needs. Here you can stay up to date on relevant financial and health topics through our on-line newsletters.
Boys & Tyler Financial Group, Inc. specialize in Employee and Individual Benefits, including medical, dental, life, disability, vision, and retirement plans, with a goal to provide each of our clients with excellent benefits.
We encourage you to explore our site and learn more about the services we provide. Should you have any questions or would like more information on our firm, please feel free to email us or call us at 952-937-0400. We look forward to hearing from you.
Thanks for being here. We appreciate your business.